Isn't it time to work from home??
The abundance of work from home jobs means you don't need to leave home to earn a quality salary.
Is COVID-19 partly why you're here?
Probably,
But, c'mon.
Weren't you tired of dealing with all of this before the coronavirus situation:
The long commute to work
Dealing with office politics
Eating lunch with people you don't like
Getting told when to take your next 15-minute breather
Limited family time
Long commute home
Right?
It's time, my friend.
Let's end the misery and get you working from home so that you gain scheduling freedom, more family time, and improved quality of life.
Employers Like It Too
Why would employers want you to work from home?
Several benefits exist on that side of the equation:
Higher employee happiness ratings
Lower costs
Increased employee productivity
Employers gain more control over a world in turmoil, as well.
Consider this:
Suppose man-made or natural disasters create havoc in a certain area. In that case, a company distributes risk of shutdown because employees working outside the disaster area will continue operating the business.
Setting Yourself Up For Work From Home Success
Keep this in mind:
Working at home isn't all fun and games.
Let me explain.
You need discipline.
Your family needs to know the boundaries around work & family time.
You need the correct equipment.
Stay Disciplined
Set a work schedule and stick to it.
The easiest way to get fired is by mixing in errands or home tasks when you're supposed to be at your home desk getting things done.
Make sure your family knows not to disturb you unnecessarily while you're working.
Become clear about employer expectations.
Is a rigid 9-to-5 schedule part of the requirements?
Or, can you get in some hours early in the morning when everyone else is asleep, spend some quality time with family mid-day and then finish off your work in the evening?
Are you allowed to work remotely on public WiFi at Panera Bread, for instance?
By the way, understanding these expectations helps you decide which work from home job opportunities (that I'm about to reveal) fit you best.
Set Up Your Virtual Home Office Space
The modern work at home office requires certain types of equipment.
For example:
You can't expect any employer to take you seriously if you're still working on that big bulky 2007 laptop that makes squealing noises the moment you hit the Internet.
Here's what you need at a minimum.
Relatively new laptop or desktop computer
High-speed Internet
Quality phone connection
For extra comfort and work speed, consider the following:
An extra-large monitor or two
Lighting that helps you look good on Zoom conference calls
Comfortable chair
Standing desk so that you aren't sitting 100% of the time.
Set yourself up in a designated office area where you can close the door and keep family noise or your barking dog from disrupting you.
Consider working close to your home's WiFi router to minimize slow connection speeds when family members use Netflix during your workday.
Ready to get to work?
Let's explore the best work from home jobs!
What Are The Best Work From Home Jobs?
Simply put, I categorize the best work from home jobs into two areas:
The work at home job you're most qualified for
The work from home job you enjoy most
Think about it.
You get to choose your work in this day and age of remote jobs.
Why on earth would you consciously decide to take a position you can't stand when you're able to select and compete for your job on a global basis?
You're no longer limited by whatever's available in your local town.
You don't have to commute to work or uproot your family to a new city in order to put food on the table.
Use my guide to understand all the work from home job possibilities and then select what you're best at and what you enjoy doing the most.
What Kind Of Work Can I Do From Home?
I look at this from two perspectives:
Entrepreneurial work from home opportunities
Traditional work from home jobs
I'll cover the entrepreneurial area first.
The reason?
Making money from home inside a home-based business provides you a 70% chance of success. Comparatively, only 30% of offline businesses become successful.
Combine that with the current state of upheaval globally, and it's clear that being an online entrepreneur is more advantageous than being an offline entrepreneur.
I understand that not everyone is made out to be an entrepreneur.
That's why the second part of my guide will focus on how you can work from home in a more conventional job position.
Do Online Jobs Really Pay?
Do they pay?
There's no doubt about it.
Look, life is short.
With that in mind, you'll only find the most legitimate work from home jobs and entrepreneurial opportunities in this post.
I won't get you into flaky work from home scams where you're filling out surveys for cents on the dollar.
Get ready.
You're about to enter the world of work from home jobs that pay the kind of money you can support your family with.
Best Work From Home Job #1: Start a Blog
Why would I begin with starting a blog when it doesn't translate into immediate income?
A blog sets you up for multiple work from home job opportunities.
Let me explain:
You likely want to know how to work from home because you have an immediate income need.
I get it.
Your mortgage company won't wait, and you need to start making more money yesterday.
Keep reading because I'm about to show you a world of dozens of legitimate work from home job possibilities.
I also want to set you up for the maximum income potential over the next 2-5 years of your life and beyond.
An established blog puts you in the driver's seat when it comes to independence and higher income for your family.
Let's explore & get you started.
Why a Blog Sets You Up For Big Income
Start a blog now so that passive income benefits your family sooner than later.
The process also insulates you from losing all your income in an instant.
Recent events have shown the world how dangerous it is to rely on one income source.
A blog is your opportunity to start earning money through multiple streams of income, such as:
Affiliate marketing
e-Commerce
Selling online courses
Freelancing
Becoming a highly-paid coach/consultant
Blogging is a strategy that 90% of business owners use to create awareness and generate income.
Why not you?
Blogging Step #1: Select Your Niche
Don't build a blog that mixes several topics.
Instead, select one niche and become the authority blog in that area.
Here's a great way to think about it:
Most people will spend money to fix problems in one or all three of these areas:
Health
Wealth
Relationships
Pick something you already have a skill with or want to learn more about.
For example, start a blog that offers solutions to diabetes (health), teaches how to become a successful real estate agent (wealth), or helps single women find their perfect mate (relationships).
Look at LandVoice's home page below. Notice that the messaging is all about helping real estate agents perform better. The entire website stays focused on that topic:
Word of caution:
Pick an area that people spend money in. You're not going to create much income blogging about how much fun it is to knit, for instance.
Blogging Step #2: Focus On Solving a Problem
Guide your blogging decisions via the problem you solve instead of focusing on products or services.
Kodak is an example of making a mistake in this area.
They went bankrupt because they focused on selling film (product-focused) instead of solving the problem (helping people document the beauty in the world).
They missed an opportunity to exploit the digital camera market even after one of their employees invented the digital camera in the 1970s.
The result?
Kodak was devastated when the world went digital and no longer needed to buy their film products.
Using my above examples, you would:
Focus on educating about helping diabetes first and the product second (an affiliate health product possibly).
Focus on teaching about becoming a master real estate agent and your product offering second (a coaching program for agents, for example).
Focus on helping women understand how men think first and your product last (an online course).
Blogging Step #3: Do Your Research
Blogging to make an income requires strategic thinking.
Take a little time to research the keywords your audience uses to find the information you're about to write about.
Use a free keyword research tool like Ubersuggest or Answer The Public to discover these keyword phrases.

Next, base your first blog post around one of those keywords so that your blog has the best opportunity to get found by your target market.
81% of people who will ultimately buy what you sell on your blog want to do a little research before making their purchase decision.
Think about this from the other side.
Don't you research before deciding to buy products and services?
Of course, you do. All of us do it.
If you find a blog post that provides a DIY kitchen grouting tutorial, you'll likely buy the needed materials from that blogger's affiliate links.
Make sure you're doing the same thing on your blog.
Teach, then sell.
Blogging Step #4: Build An Email List
Many bloggers make the mistake of thinking that people will buy straight from their website.
Will some people do so?
Of course.
However, you'll make more overall sales through email marketing.
Email marketing has the highest ROI, generating $38 for every $1 spent.
Check out my revenue for the last 30 days as an affiliate, using email marketing & promoting offers on WarriorPlus:

How can you do the same?
Simple:
Provide opportunities for your blog readers to subscribe to your newsletter by offering them reports, short video tutorials, and other free resources.
Build a relationship with your list.
You now have the opportunity to market to them over and over again until they become comfortable buying your product or service.
Remember:
People buy from people they like & trust!
Blogging Step #5: Focus On High-End Income
You'll make more money from home if you sell high-end products and services from your blog at the beginning of your journey.
The reason is that it takes time to get your new blog posts ranked on Google.
If you focus on building your blog in a specific niche and consistently writing blog content, it doesn't need to take years to generate quality traffic.
Write blog posts that are over 2,000 words.
Teach your audience something useful.
Offer free resources immediately so that your very first group of site visitors convert into email subscribers.
Lastly, sell into a high-end offer so that your smaller audience nets significant income for you.
The easiest high-end product to produce when you're new is 1on1 coaching.
Coaching doesn't require setting up fancy sales pages or sales funnels.
It only requires an ability to teach, educate, and help your clients get a specific result.
Have you been laid off from a management position?
Start a blog about managing and leading teams. Then, offer 1on1 coaching for $1,000, $3,000 or even $5,000+ per client.
Your next step is to visit my tutorial for starting your blog.
How Can I Work For Google From Home?
You have several options to leverage the power of Google and work at home.
Working directly for Google corporate in a remote position requires excellent skills in the web development field. I'll link you to Google work from home jobs below in my Web Developer section.
First, though, let's explore the ways you can work for Google from home by taking advantage of their partner programs:
Google AdSense
YouTube (owned by Google)
Google Search (SEO, authority sites & affiliate marketing)
Google Play Store (making money from app development)
Best Work From Home Job #2: Google AdSense Ad Revenue
Start earning immediately from the traffic your blog begins generating by placing Google AdSense ads on it.
Ad revenue is the easiest way to earn money from your blog.
Google gives you some code, and you simply place it on your webpage so that the ads appear:
Example of a Google AdSense ad on Healthline.com:

Healthline.com makes money each time their blog visitors click on that ad.
Pros Of Using Google AdSense
Joining the program is free
You don't need much traffic to qualify. You can start even if your site is new and has 0 traffic.
Earn monthly revenue.
There are several ad sizes to choose from
Deliver ads to both mobile and desktop visitors
Keep in mind that each AdSense ad click earns a few cents or dollars.
This is a work from home job strategy that starts small and grows with time as blog traffic increases.
Types Of AdSense Ads To Test
Text
Video
Image
AdSense for Search – visitors search your site, and you make money when they click on an ad-generated result.
Example of AdSense for Search on Healthline.com (these are text ads):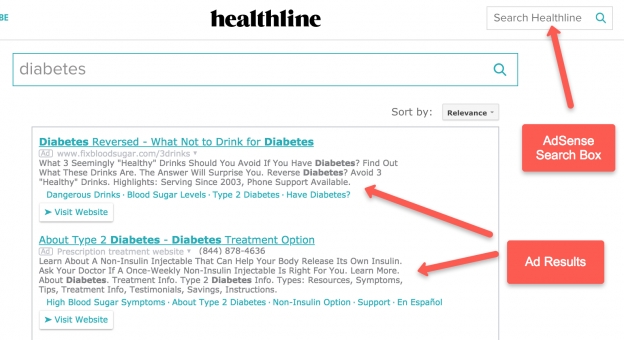 Example of Google AdSense image ad:
Get started with the AdSense program here. They'll walk you through the signup process until you're eventually making money at home via ad revenue.
Best Work From Home Job #3: Ezoic Ad Revenue
Before continuing with ways to work for Google from home, I'd like to show you a Google AdSense competitor called Ezoic.
Use this program in place of AdSense or use both programs together for additional income.
Ezoic can help your AdSense revenue improve.
How?
Ezoic uses artificial intelligence to help you learn which ads bring in the most revenue.
This machine learning model works to understand how visitors behave on your blog so that you gain the ability to increase ad revenue and improve the overall experience for your site visitors.
Ezoic provides its Ad Tester tool for this.
Use this tool to test thousands of possible ad locations all at the same time. The result is a customized experience for your visitors that increases ad revenue for you and your business.
But you're probably wondering, how much can you make with Ezoic?
It depends on factors such as your website niche, traffic etc.
Here is an example from one of my websites for the past 7 days:
You'll discover that getting started with Ezoic is as easy as 1-2-3:
The downside?
Ezoice requires you to have 10,000 monthly visitors before you apply.
You can start with Google Adsense and make the switch once you reach that threshold.
Check out my Ezoic review here.
By the way, several other AdSense alternatives exist. Research them and compare:
Best Work From Home Job #4: Affiliate Marketing
Affiliate marketing is one of the easiest ways to begin making money working from the comfort of your own home.
The reason?
Because working from home as an entrepreneur and testing product ideas, sales pages and funnels requires time, patience, and money.
You want to earn as quickly as possible, not invest money testing out what makes people purchase products, right?
As an affiliate marketer, you simply select products that other people already created.
They've also invested the time and advertising dollars testing their sales pages to make sure it converts.
They'll provide you with a product sales page that's "coded" to you.
Your job from there is to share that sales page with interested prospects. Since that page is coded to you, you'll receive a commission for each sale generated from it.
Affiliate marketing works great with most Google work from home opportunities that I'm revealing, such as blogging, YouTube (coming up!), etc.
How do you get people to visit your sales page?
Great question!
Use Your Blog
One way is to build the business blog I detailed above and then link your blog to the sales page.
If your blog is about natural ways to help diabetes, then you might source an affiliate health product that helps in that area.
Write blog posts that teach tips about eliminating diabetes and then link to your coded affiliate sales page.
Use Paid Ads
You can create Facebook ads that target people suffering from diabetes and direct them to your affiliate sales page.
You might also create YouTube videos and use their ad platform to get target prospects over to your video.
Other paid ad possibilities are:
Wondering whether it's easy to find relevant affiliate products to sell?
Consider that 81% of all product advertisers actively support their affiliates in order to drive sales growth.
Find affiliate marketing products to sell on the following affiliate networks:
Best Work From Home Job #5: YouTube
Not sure that you want to invest ad money yet to sell an affiliate product?
No worries.
Start a YouTube channel and create videos for free.
Post them on your channel and sell your affiliate products from each video's description.
Going back to my diabetes example, this lady created a video about natural cures for diabetes: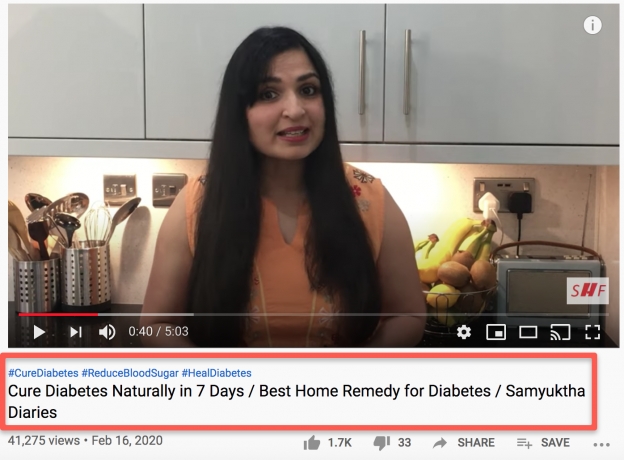 In the description, she links out to products needed to create her home remedies using the Amazon affiliate program and earns money each time her viewers purchase after clicking the links: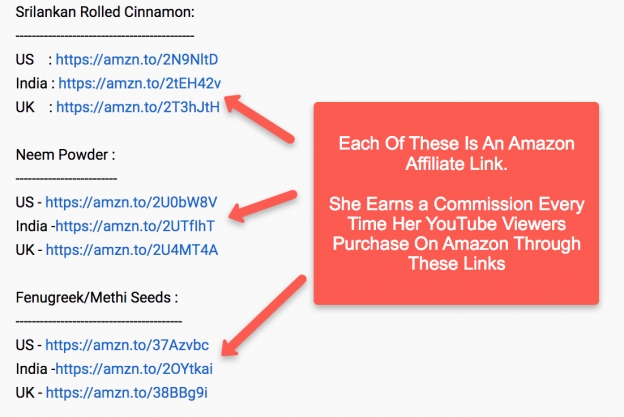 Once you're making money from home using YouTube and affiliate marketing, you can expand into creating your products, such as selling an online course, coaching or a membership.
Best Work From Home Job #6: SEO & Authority Websites (Google Search)
SEO stands for search engine optimization.
It's the process of optimizing a website's pages so that they rank high on Google.
Get good at SEO and then build authority websites to sell affiliate products on.
What's an authority website?
It's a website that establishes Google's goodwill and trust, the site's visitors, other experts in the niche, and other industry websites.
A Cup Of Jo is an example of an authority website. Joanna Goddard started it in 2007, and her site gets over 100,000 organic visitors every month.
How do I know this?
Who.is showed me when her site was first registered:
And aHrefs shows me how much traffic the website receives each month:
Joanna covers several topics and has become a prominent authority website:

The site earns money each month via various affiliate products that it links out to from its Shop page (notice the AdSense ad at the very bottom, as well):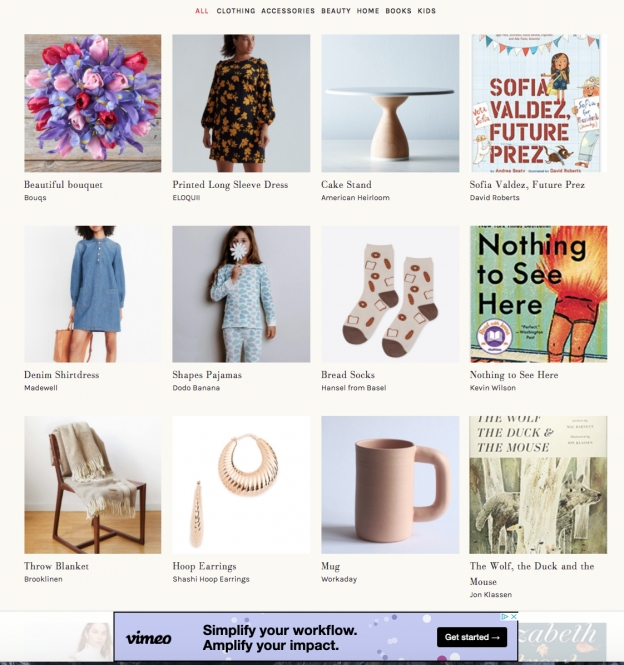 Do you need to have 100,000 monthly visitors to duplicate this process and make money from home every month?
Not at all.
Get started and build out multiple niche websites.
Even a small website that's attracting a few monthly visitors has the potential to earn income from ads and affiliate marketing.
How would your life change if you built out 10 websites that made $500/month each?
Here's a free SEO course from Neil Patel (Ubersuggest) to get you started on this work from home journey.
Best Work From Home Job #7: Google Play Store Apps
Do you have some coding skills?
Great!
Let's get you started making money from home by developing your very own app and selling it on the Google Play Store.
The key to getting people to pay for your app is to make it significantly better than free apps that solve the same problem.
Another way to earn money from an app is to give it away for free and then make money from in-app ads or purchases.
In-app purchases are popular with game apps and other types of entertainment apps. You might offer the ability to purchase new characters, outfits for the characters or game cash.
Wondering what types of apps make the most money?
Examples of top-grossing Google Play Store apps:

Not sure how to build an app?
Watch this "How To Build An App For Beginners" video on the CodeWithChris channel.
Best Work From Home Job #8: Google Certified Partner
Are you a marketing freelancer or an advertising agency with a team already working remotely?
Consider getting certified with the Google Partner programs.
Google Partner receives a Google Partner badge. Two levels of badges exist:
Google Partner badge
Premier Google Partner badge
Your badge level is determined by which certifications you achieve with the partner program.
Once your badge is achieved, you're allowed to showcase the badge inside marketing materials and on your website.
These badges show your prospects that you have the experience and expertise they can trust when hiring you for product areas such as:
Display ads
Search ads
YouTube video ads
Your company's profile gets listed in the Google Partner search directory.
Click here to see the benefits of the Google Partner program.
Get started with the Google Certified Partner program here.
How Do I Work For Amazon From Home?
Like Google, Amazon is a massive company with work from home job opportunities.
If you can secure income via Amazon, then you're positioning yourself into one of the world's largest growth sectors: e-Commerce.
By 2040, estimations reveal that 95% of all purchases will be e-Commerce transactions.
Let's explore four ways to work for Amazon from home.
Best Work From Home Job #9: Amazon Remote Jobs
Visit the Virtual Locations Job page and explore a wide variety of Amazon jobs.
You'll likely find a position that fits you perfectly inside Amazon's remote jobs program. Jobs include:
Operations management
Cloud support
Logistics
IT
Solutions architect
Customer service
Tech support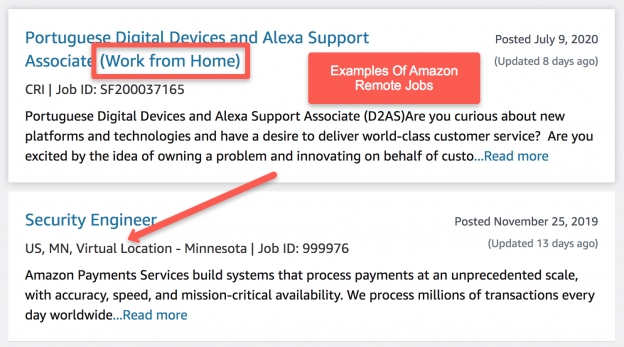 Best Work From Home Job #10: Amazon Associates
Remember when I introduced you to affiliate marketing above?
The Amazon Associates affiliate program allows you to focus entirely on selling products from the Amazon website.
As it says on their Associate's website, you have millions of affiliate products to choose from:

The simplest way to get your start with earning from home via Amazon Associates is building one of the authority or niche websites I discussed above when showing you how to work from home with Google.
The difference?
You don't need to source affiliate products on multiple affiliate platforms.
Keep it simple at first.
Get regular Amazon Associate income flowing in. Take advantage of the e-Commerce wave.
Later, you can add other revenue sources to your niche website.
Amazon provides a suite of tools to help beginners get their e-Commerce start.
Take the Amazon Associates Tour to begin your new journey of work at home revenue.
Best Work From Home Job #11: Amazon FBA
Amazon FBA is your chance to take full advantage of e-Commerce.
FBA stands for Fulfillment By Amazon.
Here's how it works:
You send your products over to Amazon
They store those products inside their fulfillment centers
Amazon packs and ships your products for you after a sale is made
Returns & refunds are handled for you by Amazon
Although the company charges storage and fulfillment fees, they're doing all the hard work for you.
Those fees also cover providing 24/7 customer service via Amazon's call center representatives.
The process allows you to focus on marketing and promotion instead of packing up boxes, running to the post office all day, and dealing with unhappy customers.
Visit the Amazon FBA page and click the "Sign Up" button to get started:

Best Work From Home Job #12: Amazon Kindle Direct Publishing
Do you have a book inside you?
Use the Amazon Kindle Direct Publishing Program to get your book in front of buyers.
You can sell eBooks or paperbacks.
Benefits of using Amazon's Kindle program for eBooks:
Keep the rights to your work.
Set your price and change prices at any time.
Get your eBook in front of millions of buyers immediately on the Amazon platform.
Earn up to 70% royalties on each sale.
Benefits when writing paperbacks:
Maintain your copyright with the Amazon non-exclusive book agreement.
Reach readers on Amazon in Japan, Europe & America.
Use the Amazon print-on-demand feature, so you're never out of stock.
Earn up to 60% royalties.
Set your price.
Visit the signup page to get started.
Best Work From Home Job #13: Become a Freelancer Or Remote Worker
One of the most legitimate work from home jobs is remote freelancing.
It's time to think.
What skills do you have?
You can turn those skills into freelancing income working from home and join almost 60 million freelancers in America alone.
Getting a freelancing job from home isn't that different from getting any other job you've worked at previously.
Many websites help connect you with businesses waiting to pay you for your freelance job skills.
Here's the best part.
You won't need to travel any farther than your home computer each day when it's time to go to work.
Many types of freelance jobs exist:
Writer
Editor
Data entry
Online tutoring
Call center representative
Virtual assistant work
I'll expand upon these types of jobs below and provide you additional freelancing possibilities.
Let's first explore how to get started as a freelancer.
Find Freelancing Work Via Work From Home Job Listing Websites
Numerous websites exist where you can find and apply for freelance jobs: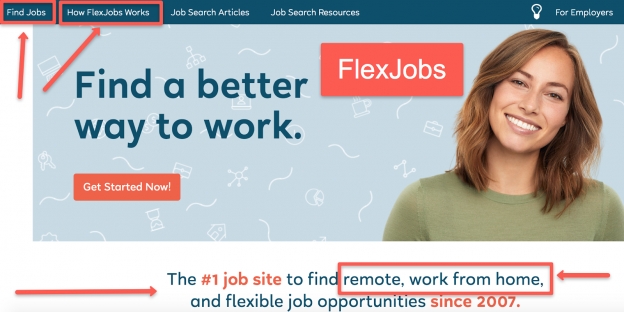 LinkedIn is another way to find work from home freelance jobs.
This article details how to locate LinkedIn freelance jobs.
Use LinkedIn's Pro Finder as well.

You can even type "Where To Find Freelancing Work From Home Jobs" into Google and instantly start browsing a multitude of remote job opportunities:
Click the "100+ more jobs" link and discover additional freelance opportunities.
Your Master List Of Job Board Listing Websites
Throughout this post, I'll reference what I call my Master List of job board sites.
Keep this section handy because you'll often use these sites when applying for the jobs of your choice.
I'll list the examples from above one more time and then provide the rest:
ZipRecruiter
Indeed
Upwork
FlexJobs
LinkedIn
Let's now explore the act of preparing to apply for freelance work from home jobs.
Create Your Resume & Portfolio
Some freelance jobs ask for a portfolio.
Others want to see your resume.
And some job opportunities will ask for both your resume and portfolio.
While you're likely familiar with putting together a resume, you might wonder what to include in your portfolio.
Your portfolio needs to do three things:
Reveal your personality
Showcase your overall experience
Show your specific expertise.
Where Do You Host Your Portfolio?
Host your portfolio on your blog.
This is another reason I started our work from home resources with blogging above.
Your blog not only works to generate traffic that results in high-end coaching, affiliate marketing, and ad revenue opportunities, but it also shows your expertise to potential freelance/remote job employers.
Let me state something emphatically:
You must become good at writing on a blog.
Don't invent excuses here or complain that you don't know how to write.
Start writing and you'll improve.
This isn't 1985 when you competed locally for work.
You're competing globally now, and you need to do everything you can to stand out from all the other people applying for the freelance jobs you want.
Show your future remote job employer that you're an expert in the field by writing excellent blog content.
Show them an outstanding portfolio.
Worried that you don't have the best portfolio?
Just start the process today.
Get a job that pays less than what you want.
Over-perform and add that job to your portfolio.
You'll eventually have a portfolio that lands higher-paying work.
What Companies Hire Work From Home?
There are literally hundreds of companies that hire for work from home and remote job positions.
This is another way to find freelancing work, where you bypass the job listing sites and go directly to companies looking for specialists.
I'll detail 10 of the top companies and then show you how to explore 90 additional companies that hire for work from home jobs.
Appen – Based in New South Wales, Australia, Appen is a technology services company that works in 130 countries worldwide.
This company advocates for freelance and remote workers and employs just under one million contractors world-wide.
You'll discover jobs on their website that range from five to 40 hours/week opportunities. Gain the chance to work for Fortune 500 technology companies by contracting with Appen.
VIPKID – Are you skilled at teaching English? Explore VIPKID and find remote work doing what you love: teaching.
VIPKID offers professional development opportunities, ongoing paid training and competitive salaries for freelance, part-time, and remote education & training jobs. They're based out of Beijing, China and 100% of their teachers do their work from the comfort of their own homes.
Liveops – This company is based in Scottsdale, AZ, with satellite offices in:
Redwood City, CA
Portland, OR
Dayton, OH
Liveops hires in the following areas:
Sales
Medical & health
Customer service
Insurance
They look for part-time and full-time applicants who want to work from home. One of their specialties is hiring call center agents for businesses in industries like insurance, retail, high-tech, finance and healthcare.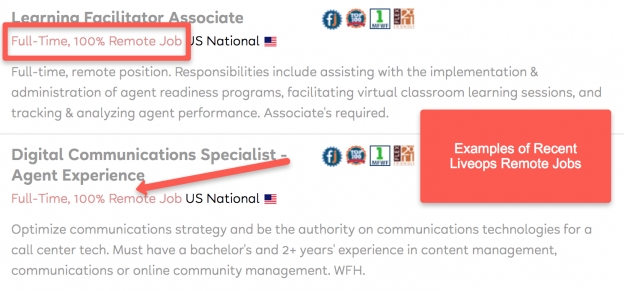 Lionbridge – Headquartered in Waltham, MA, Lionbridge frequently hires for positions in their 55 offices existing in 26 countries. Lionbridge is a good fit if you have experience with and enjoy working in the following areas:
Internet
Translation
Research
e-Commerce
Editing
Social media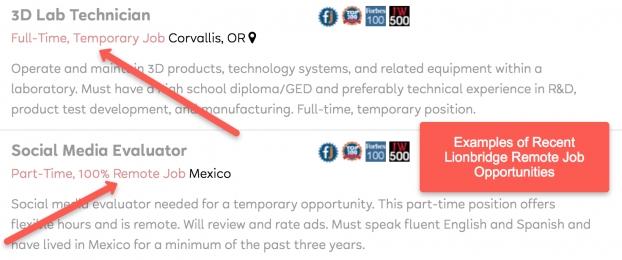 Kelly Services – Get connected with job opportunities inside Fortune 100 companies via Kelly Services. They look for people like you who are looking for the following types of work arrangements:
Part-time
Freelance
Remote
Direct-hire
Work from home opportunities
Temporary-to-hire
This company specializes in several job placements, including life sciences, automotive, administrative, accounting, call centers, finance, information technology and engineering.
Kelly also offers consulting and outsourced gigs that include:
Executive search
Business process outsourcing
Executive coaching
Managed services
Career transition
Recruitment process outsourcing
SYKES – SYKES has been around since 1977 and fills remote jobs in over 40 U.S. states and various countries worldwide. They're looking to hire you inside areas such as call centers, customer service jobs and bilingual positions.
Some of the remote jobs provide perks such as:
Growth opportunities
Scheduling flexibility
Medical benefits
Working Solutions – Working Solutions is based in Dallas, TX and was founded in 1996. They staff work from home sales agents and customer service reps.
They believe in a healthy work-life balance and regularly fill remote and freelance job opportunities inside industries such as healthcare, travel, communications, energy, financial and retail.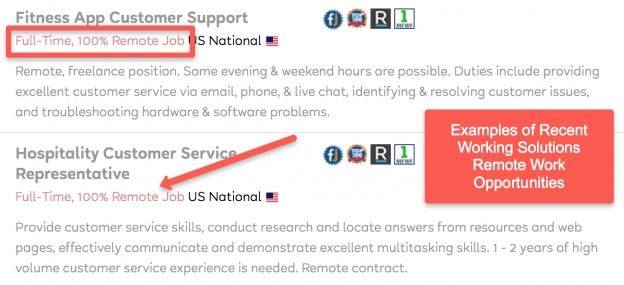 Williams-Sonoma – Williams-Sonoma has retail outlets in Canada, Puerto Rico, Australia, the United Kingdom and across the United States. The company values the entrepreneurial spirit and offers jobs for anyone looking for freelance or remote opportunities.
You'll discover that Williams-Sonoma typically hires in the following areas:
Customer service
Retail
Art & creative
Manufacturing
Marketing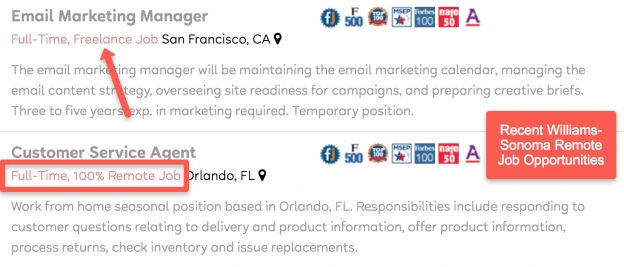 Concentrix – Concentrix has been around since 1983 and, like Working Solutions above, values the work-life balance. They offer the following types of remote work:
Part-time
Seasonal
Temporary
Full-time
AM and PM shifts
You'll discover legitimate work from home job opportunities in industries such as energy, media, healthcare, transportation, automotive, financial, technology, e-Commerce, media, public sector, retail and tourism.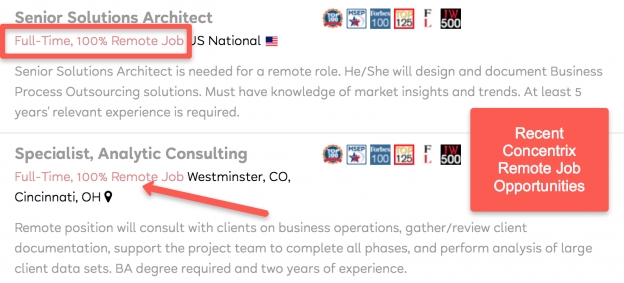 EF – Education First – Founded in 1965, EF – Education First offers remote work in education & training, human services, IT and writing. You'll discover flexible schedules around their part-time and full-time remote or freelance job opportunities.
Benefits offered by EF – Education First include:
401(k) w/ 25% company match
Travel opportunities
Paid time off
Healthcare
Would you like to see 90 other similar companies who offer legit work from home jobs so that you can work remotely or as a freelancer?
Check out the full list of top 100 companies with remote jobs from FlexJobs.
You now know that there are job listing sites and specific companies hiring freelancers and remote workers.
Let's now dive into specific freelance/remote work roles to consider.
Best Work From Home Job #14: Virtual Assistant
A virtual assistant (VA) performs many different jobs for a business. Your role as a VA is one where you'll support your client or employer with tasks such as:
Preparing letters
Transcribing documents
Answering phone calls and/or emails
Making travel arrangements
Organizing files
Coordinating calendars & schedules
Maintaining social media accounts
Creating billing statements
Vetting potential partners, projects, or clients
Other administrative tasks
Virtual assistant work is one of the fastest-growing work from home job opportunities, according to FlexJobs.
Other positions you'll hear VA's referred to include administrative assistants, executive assistants and personal assistants.
How Much Income Can You Expect To Make As a Virtual Assistant?
According to PayScale, the average pay for VA work is between $15 and $16 per hour. This means you might find a virtual assistant position that pays as low as $10 per hour and as high as almost $30 per hour.
Some VAs earn as low as $15,000 per year while others achieve annual earnings as high as $65,000.
What Skills Do You Need To Work As a VA?
You need to possess a computer, typing and people skills to perform well as a virtual assistant.
The best VA's know how to communicate well both verbally and via the written word.
Do you possess quality organizational and time management skills? Do you know how to take charge of situations?
If so, you have the basic skills required to start working from home as a virtual assistant.
Other valuable VA skills include:
Phone skills
Knowledge of password manager and file-sharing software
Video conferencing skills
Data entry
Basic knowledge of Excel &Word
Keep in mind why business owners and employers hire virtual assistants.
They're looking to lighten the load of daily tasks that currently cause them stress.
The best VA's don't wait around to be told what to do. Look for opportunities to step in and make their role as a manager or owner more effective.
You'll become more valuable, and this will lead to higher-paying VA opportunities.
Reach out to companies that specialize in hiring virtual assistants to begin your application process. Here are three to start with:
Also, search the top job boards I've provided in my master list above, such as Indeed.com, Glassdoor.com or ZipRecruiter.com.
Best Work From Home Job #15: Web Developer
PayScale lists the average web developer salary at approximately $60,000.
Guess what?
You can earn much more than this if you continue developing your skills.
A college education isn't necessary to create high income in this field either.
What Is a Web Developer?
Simply put, a web developer builds apps and websites with coding languages such as:
Python
JavaScript
CSS
HTML
Your job requires the ability to take an employer's or entrepreneur's website or app vision and turn it into reality on the computer screen.
Simple as that.
And it's an in-demand job because all businesses need your skills.
Web development allows you the flexibility to break into the industry with even the most basic of HTML or CSS skills.
For example, build a portfolio by building a friend's website or your favorite local restaurant's ordering app.
Go to Upwork, Freelancer, Guru or Fiverr and pick up remote jobs that fit your current skill level.
Next, make it a point to level up on your skills by taking courses that teach more advanced coding skill sets such as JavaScript.
Do You Think Your Skills Match What Google Looks For?
Scan their job listings to see if a Google remote job is in your future.
Not all Google corporate jobs are remote but maybe you can turn your work from home web developer job into a Google job someday: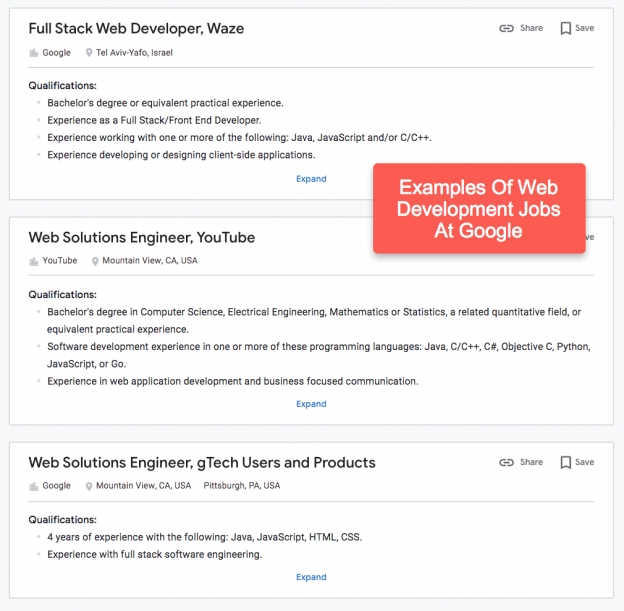 Front End Developer Work From Home Jobs
It's important to note that CSS or JavaScript skills will help you land front end developer work.
Going beyond basic website creation skills and securing more advanced front end projects allows you to increase your income level into the six-figure area.
Back End Developer Remote Jobs
Back end developer projects include working on server scripts, databases, and APIs (Application Programming Interfaces).
It's harder to compete in this area. However, it's worth developing the skills that allow you to work on back end developer projects.
Start learning Python, PHP, SQL, and Ruby on Rails because intermediate and senior positions earn in the $125,000 per year range.
Start as web developer on Upwork or Fiverr. Then, start leveling up and finding the more corporate and higher-paying gigs on job boards such as Indeed or FlexJobs.
Check out developer-specific job board websites like Stack Overflow and GitHub as your skills develop.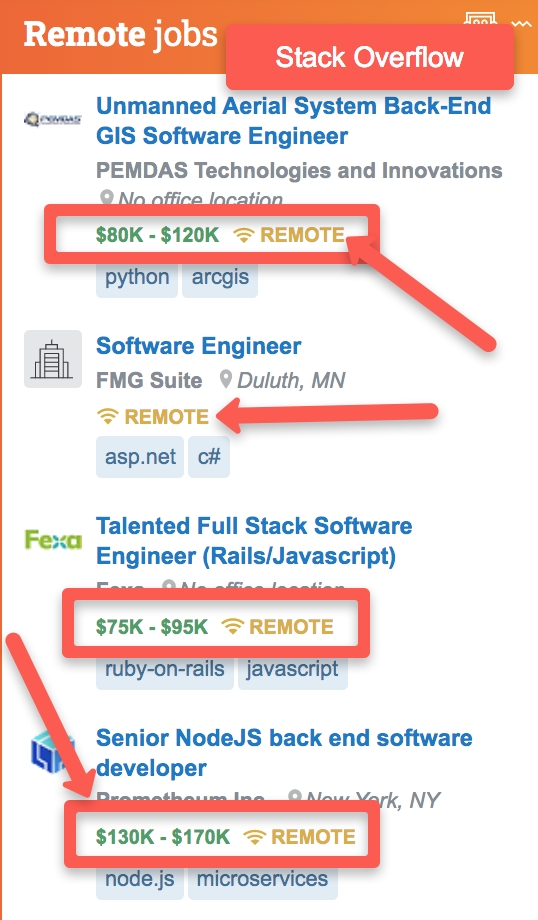 Best Work From Home Job #16: Social Media Manager
A social media manager's role encompasses a broad spectrum of skills and responsibilities.
Let's break them down.
Multimedia Or Digital Producer
Consider that there has been a 70% increase in the number of visual assets marketers report using as a part of their social media campaigns.
This type of social media manager is in high demand due to the multitude of social media platforms like TikTok, Facebook, Snapchat, Instagram and Twitter.
Your work in this role might include creating graphics and images for Pinterest or curating videos and photos for Instagram.
Skills required include:
Basic videography & photography
Creativity
Design software experience
Adaptability
Copywriter
An able social media manager has a knack for converting a company's blog or ebook content into bite-sized snippets on social channels.
In this role, you'll need to communicate in short bursts of written content comfortably.
The following skills are required:
Copywriting
Positioning
Creativity
Brand voice awareness
Customer Service Representative
Do you have strong communication skills and empathy?
If you're not confident in your copywriting or digital marketing skills, try breaking into social media management in a customer service role.
You'll handle customer questions and refund requests. Strong product knowledge is required, as well as a calming attitude when dealing with unhappy people.
Necessary skills:
Calmness
Communication
Problem-solving
Troubleshooting
Adaptability
Sales Funnel Marketing Manager
You can work from home as a social media funnel expert if you have experience and expertise with the sales funnel process.
This kind of social media manager shares content that's specifically designed to:
Gain brand awareness
Generate email subscribers
Nurture social followers into customers
You'll work closely with the sales and marketing teams to help the company's sales funnel process work efficiently.
Necessary skills:
Marketing
Understanding of sales funnels
Strong communication
Basic sales skills
Knowledge of what type of content to use at every funnel stage
Social Media Metrics Analyst
Some social media managers work more with analytics and data. You might review promotion and funnel data in order to gauge results and needed marketing adjustments.
Necessary skills:
Curiosity
Presentation skills
Data analysis
Ability to run marketing experiments
Depending on which type of position you obtain, you can expect to earn between $35,000 and $78,000 as a social media manager.
Working into the six-figure range is possible the more you advance into the sales or marketing aspect of the job and gain the ability to tie income to performance-based bonuses.
An abundance of social media manager remote jobs exist on job listing sites such as Indeed, Remote.co, ZipRecruiter, SimplyHired, FlexJobs, Glassdoor and LinkedIn: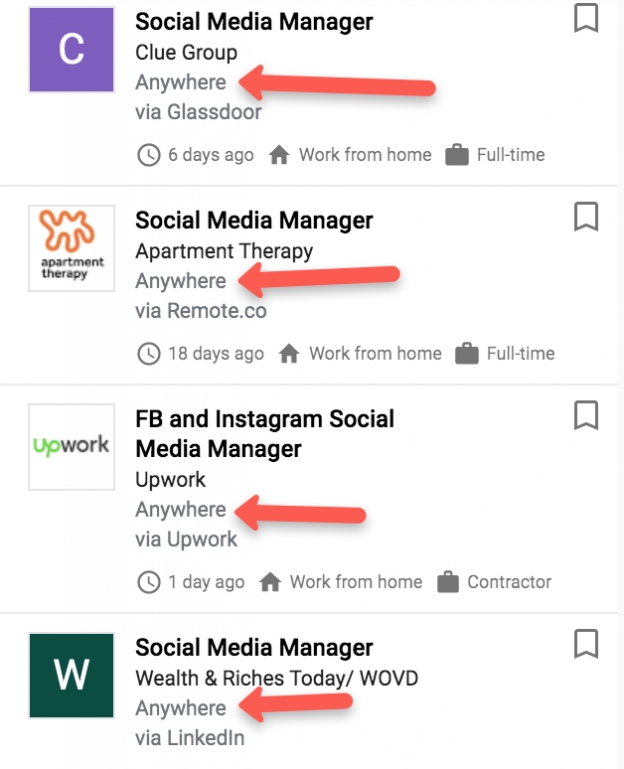 Best Work From Home Job #17: Freelance Writer
Remember when I guided you through starting your blog above?
Become a freelance writer and double down on earning from your developing writing skills.
The Internet revolves around written content.
Consider that the top three types of content B2B marketers value revolve around the written word:
Social media (95%)
Blog posts & short articles (89%)
Email newsletters (81%)
Every business needs your writing skills. Become a quality writer and you'll keep yourself in high demand for years to come.
The key to getting high-paying freelance writing gigs is putting together a quality portfolio.
Don't have a portfolio yet?
Start simply on platforms you control. Write an excellent article or two on your LinkedIn and Medium accounts. Use these as your first examples to prospective clients.
The first place to start getting writing clients is the Pro Blogger Job Board. Most jobs posted there want to see at least three writing examples. Seeding your portfolio with LinkedIn and Medium articles will help you get your first paid write from home gigs.
Here's a peek at the Pro Blogger Job Board:
Businesses looking to pay you to write for them while working from home also post on the following websites:
Upwork – Create an Upwork account and start browsing freelance writing jobs like this one:

Blogging Pro Job Board – Similar to the Pro Blogger Job Board I gave you above, this board posts new remote writing gigs to apply for: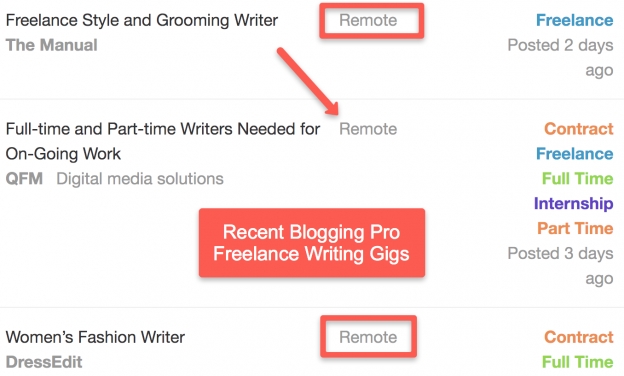 Guru: Similar to Upwork, create your account and start browsing for your next writing job:

Growth Machine is a well-known SEO agency that attracts customers via its own blog. They are always looking for new writers to help serve their client websites at thewriterfinder.com:
Lastly, you can branch out to websites that pay competitive rates in specific industries.
Copyhackers, for example, pays $325 per article accepted:

EnvatoTuts+ pays up to $250 per tutorial about web development:

Many websites like these pay for niche-related content.
To save you time, I wrote an article for 103 websites that pay you to write for them. You can find it here.
Best Work From Home Job #18: Graphic Designer
Some graphic designers work in-house but this is a job that's become increasingly a work from home job opportunity over the last few years.
Graphic design is for you if you enjoy a mix of art, technology, marketing and customer service.
As a freelance graphic designer, your job is to tell a company's brand story with the proper combination of emotion and messaging.
Graphic design duties include:
Using the layout, digital illustration and photo editing software.
Meeting with art directors and clients to define & understand each project.
Picking images, colors and typefaces that meet your client's vision
Presenting your work to clients
Working up updates when needed
Delivering final designs that meet client expectations
You'll need technical skills in digital design, illustration, typesetting, Adobe, website design, marketing and social media.
Other important skills required to compete well as a graphic designer include:
Attention to detail
Organization
Communication
Time management
Creativity
Multi-tasking
Problem-solving
Editing
Glassdoor, Indeed, ZipRecruiter, FlexJobs, SimplyHired and other job boards I've mentioned previously all regularly post graphic design work from home jobs.
Let's explore a few additional ways to apply for freelance graphic design work.
SolidGigs is known in the industry to have one of the most active graphic design job boards.
RemoteDesignHub is a job board dedicated to the design industry and regularly posts new remote graphic design jobs.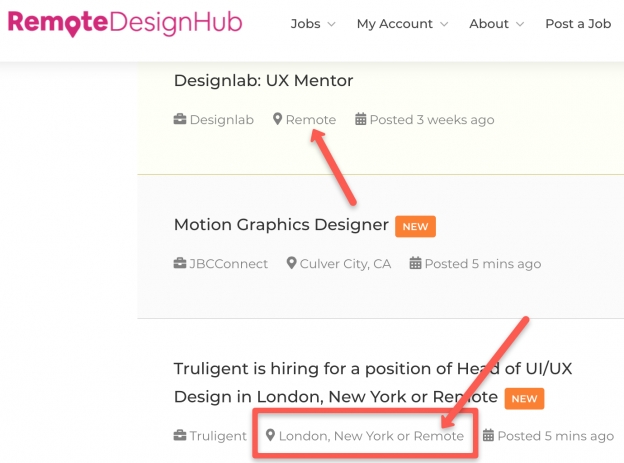 Dribble has served the graphic design world for over 10 years. Check out their Job Board for remote work job opportunities:
How would you like to have your next graphic design employer apply to benefit from your skills? Hired.com turns the tables and allows you to do just that. This site matches tech companies with talent. Learn more about Hired.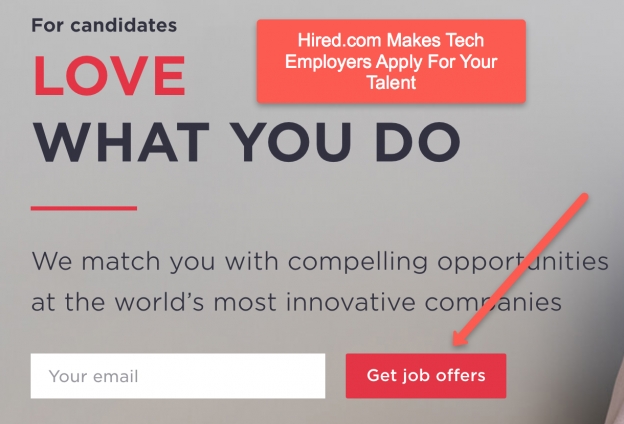 Best Work From Home Job #19: Freelance Video Editor
Working from home as a freelance video editor is simple to get started with.
If you like working with video, you can begin with a simple setup that might include a MacBook Pro, a couple of large monitors, and video editing software.
Of course, that's a simplified setup but I'm encouraging you to get started, make some money and then build out with more equipment as you go.
The best place to start applying for your first video editor freelancing gig is a simple Google search:
Work up a portfolio before applying at ZipRecruiter, SimplyHired or FlexJobs with a few short edits or a compilation reel of your work experience.
Best Work From Home Job #20: Audio Editor
This is similar to the Video Editor job in my previous section, except you're now editing audio files.
Get your portfolio ready, and then begin that Google search to secure your first freelancing job.
Tip:
Use the word "podcast" in your search for work.
The popularity of podcasts means you can pick up work by paying attention to podcast creators who have grown tired of the backend work to publish their episodes.
A quick online search for "audio editor remote jobs" and "podcast editor remote jobs" brought me several listings at SimplyHired, Glassdoor, Upwork and other job listing sites.
Interestingly, it also showed me podcast owners and/or podcast educators who have created their listings where they're looking to hire freelance audio editors.
For instance, CashflowPodcasting is looking to hire you as an audio editor:
Soundlister is hiring for a myriad of audio-related jobs:
TheTinyLife website was looking to hire a remote audio editor for their Tiny House Chat podcast: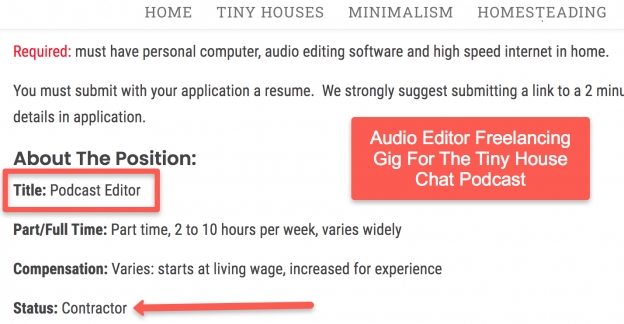 It looks like this ad received so much response that they decided to create their own website to help audio editors find work. Visit their link I gave you above and apply:
My point is you need to get creative with your work from home job searches. Expand beyond the obvious job listing on LinkedIn, for example, and respond directly to listings from website and podcast owners.
Best Work From Home Job #21: Translator
Are you bilingual?
You're automatically in demand for a whole host of translator jobs that will pay an average of $20/hour.
A report from the New American Economy revealed that bilingual job opportunities are on the rise dramatically.
You can find your next remote translator job with a quick Google search: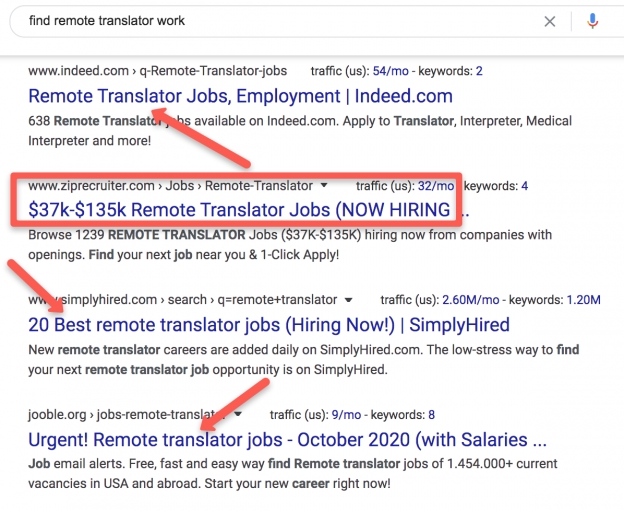 However, before you go that route, let's explore eight different companies looking to hire you as their next translator.
CyraCom was founded in 1995 and hires work at home interpreters for physicians, clinics, hospitals, health plans and health systems to provide their services via:
Mobile app
Written text
Video
Phone
Language Services Associates hires translators to work from home to serve their 2,000+ worldwide clients.
Put your bilingual language skills to work and help others with face-to-face interpreting services, video remote translating, intercultural consulting, phone interpreting and language assessments.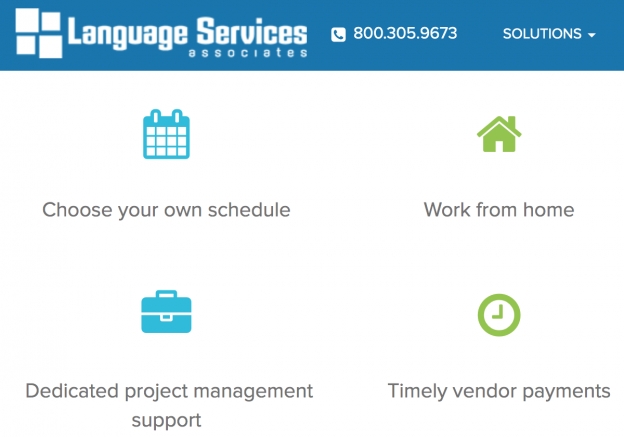 The Crunchyroll social media platform gets used by over 4 million people and they also focus on Japanese-influenced entertainment and anime on several other platforms. Recent remote work at home jobs at Crunchyroll included a need for translators speaking English, Japanese, Italian and Arabic.
LanguageLine Solutions needs your language skills to offer over-the-phone and video conferencing interpreting as you work from home for clients in the business, government and healthcare sectors. Recent remote interpreter jobs included the need to speak Korean, Russian, English and Dutch.
VocoVision offers work from home jobs to help with translating and also sign language interpretation. You'll help children via VocoVision's telepractice program.
Metlang hires translators to help with the following services offered to intelligence agencies, government, law enforcement and corporations:
Interpretation
Monitoring
Analytics
Translation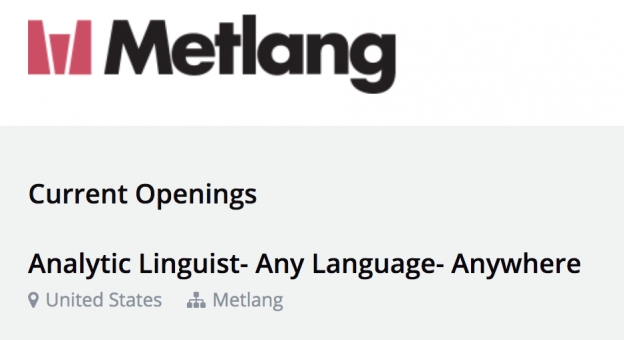 Moravia hires bilingual freelance workers to help their clients with localization, translation and testing services. Moravia wants you if you speak English, Chinese, Dutch, Korean, Russian, Spanish, French, Welch, Hindew, Polish or any of dozens of other in-demand languages.
Stratus Video offers language services in over 200 languages. Recent remote jobs include the following: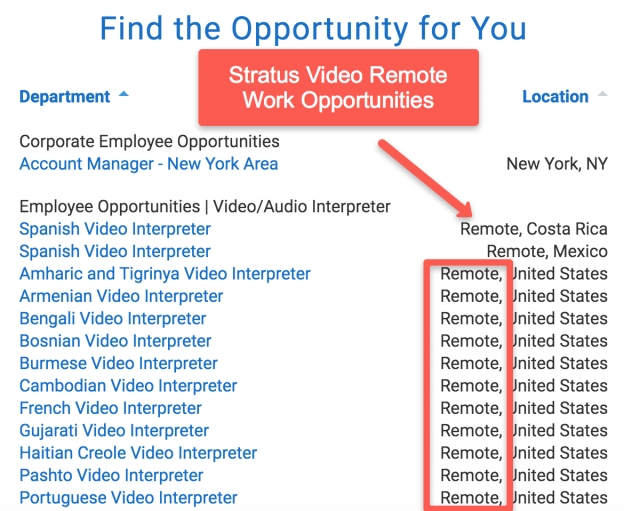 Best Work From Home Job #22: Editing & Proofreading
A remote proofreader reviews digital and printed materials in search of errors that need to be fixed.
Although you might get asked to proofread for books, magazines or newspapers, the bulk of your work as a freelance proofreader will center around online reviews, forums, social media posts, news websites and blog posts.
An editor's role expands upon proofreading to make corrections when errors are found.
Your role as an editor will include correcting punctuation, grammar and spelling mistakes. You'll also need to conduct fact-checking and rewrite awkward sentence structure.
It's important to have background knowledge around any topic that you're proofreading or editing.
Essential skills required to become a freelance editor or proofreader:
Outstanding grammar and spelling skills
Good vocabulary
Patience
Ability to concentrate
Text formatting & punctuation skills
Attention to detail
Basic computer skills
Required tools:
Quality computer
Reliable Internet connection
Proofreading tools, such as Ginger
Google Docs
Spell checking & grammar tools, such as Grammarly
PayScale reports that you can expect to earn between $35,000 to $83,000 per year as an editor and between $32,000 to $69,000 as a proofreader.
Fiverr (example of Editor Job Post on Fiverr), Upwork and LinkedIn are three quality sites to get your start with as a work at home editor and/or proofreader.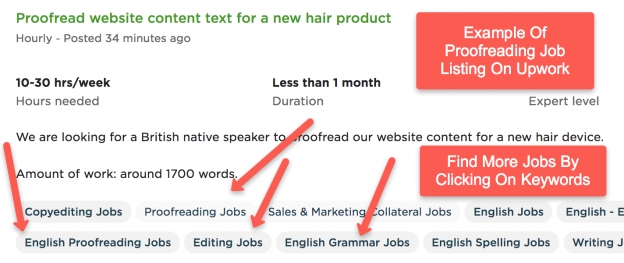 Proofreading Services offers competitive hourly rates for its part-time and full-time editing and proofreading work at home positions. Getting accepted to work here will provide you the opportunity to work with companies and organizations such IBM, Vogue and Harvard.
Polished Paper is a professional proofreading and editing company. They actively hire new editors who have plenty of experience in the field. If you're new to the editing and proofreading industry, this is an employment possibility to aspire to at a later date.
Best Work From Home Job #23: Copywriting
Consider developing a freelance career in copywriting if you have a knack for storytelling and hooking people in with your selection of words.
A copywriter creates compelling and clear marketing messaging to draw in leads and sales for businesses.
You'll spend your days engaging and educating consumers by writing marketing copy for:
Blog posts
Email newsletters
Banner advertising
Website pages
Product descriptions
Social media accounts
White papers
Typically, you'll work with a client's marketing director to create the best messaging that communicates a brand's value to its audience.
Skills required to work as a freelance copywriter:
Writing skills (you must be able to write copy that sells)
Spelling, grammar and correct punctuation
Ability to research
Adhere to deadlines
SEO (you need to know how to optimize content well in order to drive traffic)
If you want to focus on copywriting remote jobs, then get specific when searching job boards such as Indeed, FlexJobs or Remote.co.
Use a phrase such as "sales page writing remote jobs", for example, instead of simply "copywriting". Otherwise, you'll end up scanning through blog or article writing job posts while hunting for conversion-oriented copywriting work. The reason is that many job boards lump blog or article writing gigs in with copywriting jobs.
Creating specific searches such as "sales page writing remote jobs" will produce the job listings you need.
Here's an example from Indeed: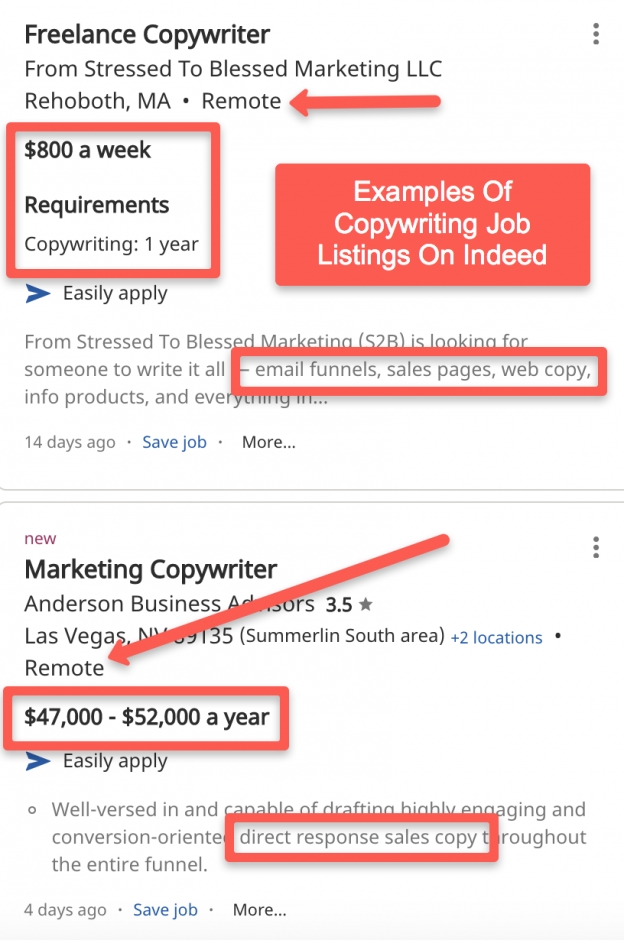 Best Work From Home Job #24: Animator
Animators create animations and special effects for anything from video games to advertisements. If you have skills in this area, such as creating computer images, hand drawings or creating 3D characters, then it's your chance to work from home in these industries:
Software publishers
Radio & TV
Employment services
Video & motion picture industries
Technical consulting services
Working from home as an animator might even include big-picture development.
This could include keeping everything within the budget or making sure everything stays on schedule in a project manager role.
Or, you might get involved with storyboarding out the characters and plot when working on a movie or video game.
You'll need technical skills such as:
Motion graphics
Adobe Creative Suite
Interaction design
Graphic design
3D modeling
Prototyping
UX wireframes
Cinema 4D
Maya
Don't forget about bringing soft skills to the table, such as communication, problem solving, creativity, attention to detail, organization and the ability to meet deadlines.
You can expect to earn anywhere between $33,000 and $84,000 per year as an animator, according to PayScale.
Find your next animator freelance job by visiting my master list of job boards above, such as LinkedIn, FlexJobs or Jooble.
Before you do, however, apply at these two industry websites.
Animated Jobs is a global job community for animators: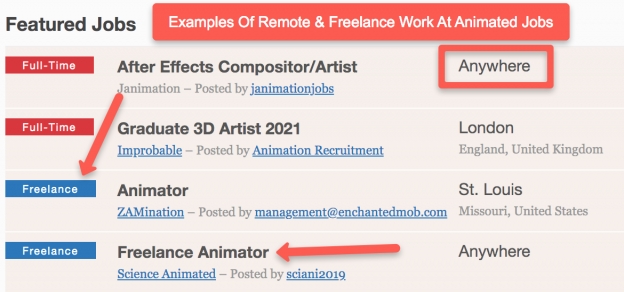 Freefolk is another industry-specific job listing site: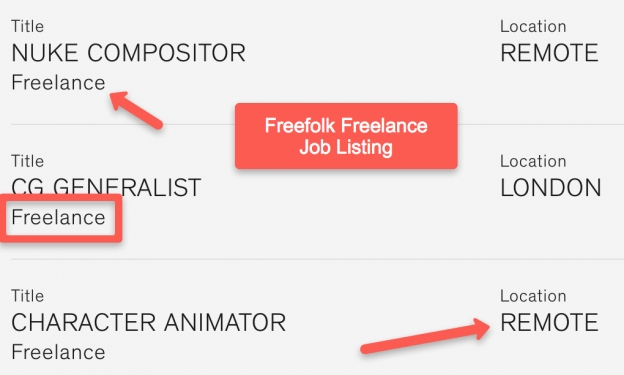 Best Work From Home Job #25: Voice Over
PayScale reveals that the average voice-over actor earns $50,000 per year. However, the upside is that it can turn into a six-figure work from home gig.
A smooth, enthusiastic or attractive voice is the only thing required to start this industry process.
You also need to be business-minded, proactive, and have ambition because you'll work freelance from gig to gig.
A simple yet quality home studio is also a requirement to perform your voice-over duties.
Get your start working with fun and exciting brands by using my master list of job boards above.
There are also industry-specific websites to help you get started. Gaming industry sites such as Remote Game Jobs often list voice over freelance work, for instance.
Backstage frequently lists dozens of voice over jobs:
Best Work From Home Job #26: Bookkeeper
A bookkeeper documents daily financial transactions for businesses.
It's a fairly straightforward work from home job because you're simply helping business owners understand where they stand from a financial standpoint at the end of each day.
If you like numbers and don't want to take on the additional tasks an accountant is responsible for, then you can earn anywhere between $30,000 and $60,000 per year from home as a bookkeeper.
Since it is such a straightforward freelance position, using the job board sites I've provided near the beginning of this post, such as ZipRecruiter or Indeed, is the best place to get started.
Best Work From Home Job #27: Accountant
Unlike a bookkeeper, an accountant is a more subjective role because you need to provide financial advice based on each company's specific needs.
You will interpret financial information as an accountant, as opposed to simply gathering it as a bookkeeper. If you decide to work as an accountant, then you can also double as a bookkeeper.
Some responsibilities you'll play a role in as a remote accountant include:
Preparing financial reports
Strategizing solutions and recommending financial best practices
Preparing and filing tax returns
Ensuring compliance with tax laws
You need to have computer literacy skills, attention to detail, communication, math, and analytics.
If you already have the proper education required for accountants, use the job boards I've provided at the top of this post to find accountant jobs.
LinkedIn should be a large part of your plan because you can develop relationships with business owners and use the LinkedIn job listing functionality.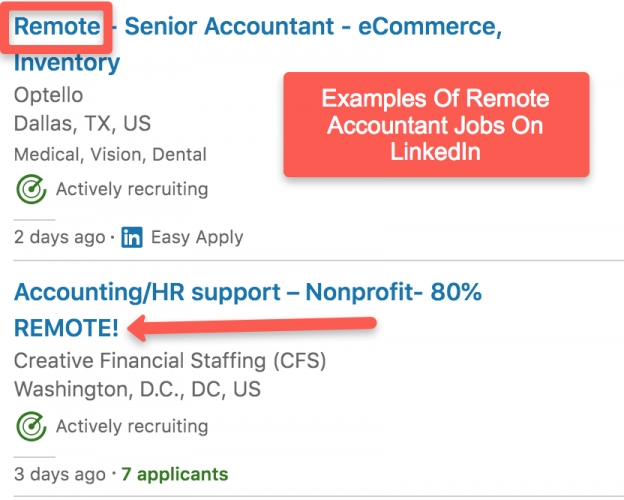 Best Work From Home Job #28: Music Instructor
Are you a skilled musician and love teaching?
Great!
You're qualified…
Scour the many listings you'll find on the job boards I provided at the top of this post.
Examples: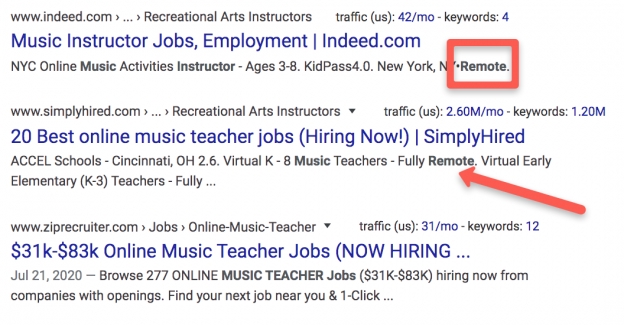 Preply.com lists ads for people looking for their next freelance music instructor:
Best Work From Home Job #29: Language Instructor
Like the music instructor listing, you're already qualified to teach students simply because you speak another language.
The main job boards, such as Upwork, SimplyHired, and Glassdoor, will help you easily find your first language instructor gig: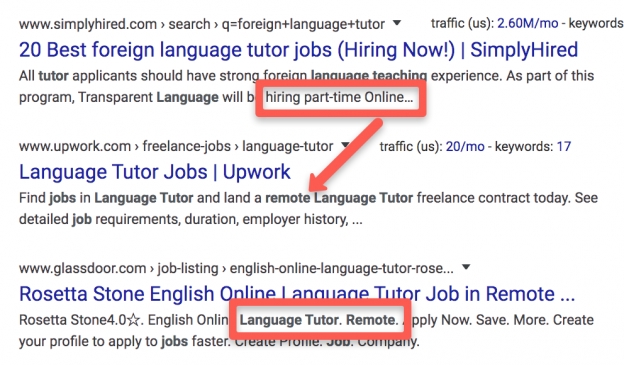 See that Glassdoor listing for Rosetta Stone above?
Connect with them directly at their career page, too:

Best Work From Home Job #30: Math Tutor
Are you concerned with what's happening with our schools during the recent lockdown situations?
Why not branch out to remote math tutoring.
Apply with Wyzant and they'll connect you with your next remote math student:
Best Work From Home Job #31: Consultant
Do you have specialized knowledge in an area?
Become a remote consultant.
There are endless consulting opportunities, such as:
Leadership
Career
Team building
Organization
Business finance
Software
Marketing
Green living
Image consulting
Stress management
Many companies in a wide variety of industries actively hire consultants, such as:
Salesforce – Customer relationship management software
Dell – Computer technology
Magellan Health – Health services and pharmacy management
Taulia – Tech
Ciox Health – Health information management
Use the various job boards I've listed above to find consulting jobs: LinkedIn, Indeed, ZipRecruiter, etc.
Best Work From Home Job #32: Grant Writer
A grant writer typically works for a nonprofit and helps secure organization funding.
Donors can only fund nonprofits to a certain extent. Your job as a grant writer provides the most consistent and largest sources of funding.
Basic grant writing skills:
Writing
Excellent research skills
Communication
Organization
Computer know-how
Able to complete complex sets of instruction
Apply at the job board sites such as LinkedIn, SimplyHired and Glassdoor to become a grant writer, which has an average salary of $49,000 per year.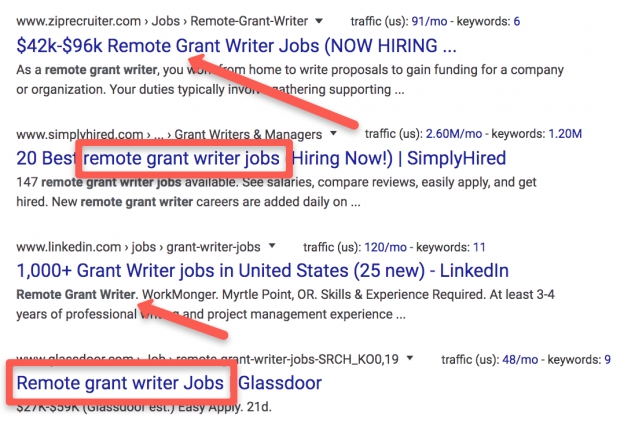 Best Work From Home Job #33: Telephone Nurse
Did you know that you don't need to work as a nurse conventionally inside a doctor's office or hospital?
Instead, work from home as a telephonic nurse.
Put your nursing degree to use and help people:
Treat themselves from home.
Decide if they need to visit a hospital or emergency room.
Make a doctor's appointment.
You'll find that most healthcare providers and pharmacies such as Aetna, Anthem, CVS, Hazel Health and CareCentrix hire telephone nurses through job boards like FlexJobs, Indeed and SimplyHired.
Best Work From Home Job #34: Call Center Or Customer Service Rep
This is one of the most effortless jobs to gain entry into.
You need these basic skills when working a call center job:
Communication
Ability to navigate CRMs & customer databases
Writing and typing skills
Dedicated to quality customer service
Ability to work independently
Team player
Ability to multitask
Start applying at job boards like SimplyHired, FlexJobs and LinkedIn and get hired by top companies such as AAA, Aspen Dental and Walgreens:
Best Work From Home Job #35: Data Entry
Like customer service jobs, data entry jobs don't require a high level of skill to start with.
You can expect to earn an average of $40,000 per year, however.
Typically, you'll perform the following as a data entry clerk:
Enter & update information into a database
Scan documents
Edit company handbook changes
Update customer accounts
Once again, start your application process at job board websites such as LinkedIn, Remote.co and SimplyHired.
Best Work From Home Job #36: Medical Transcriptionist
A medical transcriptionist converts a doctor's voice recordings into a written report.
You might also:
Discharge summaries
Edit medical documents
Interpret medical terminology and abbreviations
There is a high demand for medical transcriptionists because insurance companies require detailed and typed doctor's notes on all cases.
You'll use what's called a medical transcriber to perform your remote work duties. This is a cassette player device that comes with foot controls to speed up the transcription process.
Medical transcriptionists typically earn approximately $16 per hour.
Get started by applying at the job boards you'll find above in my master list of job board listing sites above.
How To Choose Which Work From Home Job To Start With
I've given you a lot to think about, haven't I?
Don't become intimidated about all the remote job possibilities.
Instead, go back through my post again and make a list of each job or business opportunity that resonates with you.
You won't have the skills necessary for some jobs.
Others won't interest you.
You'll know when you need to apply because you'll get excited that:
The job matches your skills.
You know you'll enjoy the work
Segment Your List
Split your list of work from home jobs into two sections.
List out the entrepreneurial job opportunities in one section and the more traditional jobs in the second section.
Section 1 might look like this:
Blogging
Affiliate marketing
Google AdSense
Amazon Associates
Or, possibly:
Amazon Kindle program
App ad revenue
Paid ads
Section 2 might look like this:
Freelance editor
English language tutor
Copywriting
Or, possibly:
Web developer
Voice actor
Video editing
No matter what it looks like, I encourage you to select one job opportunity from each list and commit to getting each one started.
Why do I recommend this?
Your section two choices are the more conventional work at home jobs or freelancing gigs that bring in immediate income.
Your section one selections become your long-term business-building options.
They bring the best opportunity to bring in passive income so that you won't need to trade as many hours for income in the future.
Ready…
Set…
Go!
Start applying for that first work at home job and building toward that first passive income check.